">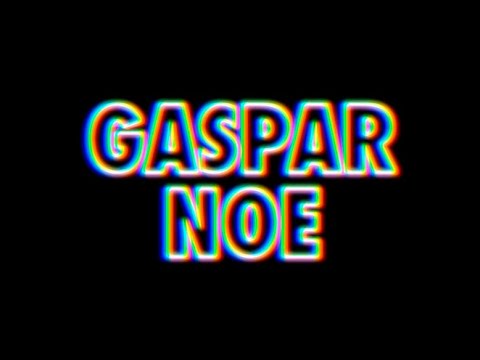 Gaspar Noé ( Buenos Aires 1963 ) is an Argentinian-born French filmmaker and the son of the famous Argentine painter Luis Felipe Noé.
His filmography: "I Stand Alone" (1998), "Irréversible" (2002), and "Enter the Void "(2009), is still short, but don't get it wrong… all of them are a personal contribution from someone who truly loves cinema. For example in Enter the Void, some scenes brought me memories of Tron (Steven Lisberger, 1982), 2001: A Space Odyssey (Stanley Kubricks 1968), Clockwork Orange (Stanley Kubricks 1971), New Wave's films style, and a lot of experimental art film that make it unique in its way, a kind of art movie but with a narrative discourse. In ENTER THE VOID, Nathaniel Brown and Paz de la Huerta jump between time and space, in a very dark story about life, psychotropics drugs, sex and death. It is interesting the association he makes about similarities in the experience of  drugs and  death, as a metaphysical trip beyond consciousness.
His movies in general talk about how a traumatic experience can define a person's life. The trauma comes as an accident and unavoidable fact. That however triggers the catharsis of the main characters through a spiral of violence, visually amazing.
His work has been knowingly linked to the "New French Extremism", which is a term coined by Artforum critic James Quandt for a group of  French directors that in the 21st century: "…break every taboo, to wade in rivers of viscera and spumes of sperm, to fill each frame with flesh, nubile or gnarled, and subject it to all manner of penetration, mutilation, and defilement."
These group of directors don't care about making films in Hollywood, even less than their New Wave predecessors.
Quandt associates Gaspar Noé, François Ozon, Catherine Breillat, Bruno Dumont, Claire Denis' Trouble Every Day, Patrice Chereau's Intimacy, Bertrand Bonello's The Pornographer, Marina de Van's In My Skin, Leos Carax's Pola X, Philippe Grandrieux's La Vie nouvelle and Sombre, Jean-Claude Brisseau's Secret Things, Jacques Nolot's La Chatte à deux têtes, Virginie Despentes and Coralie Trinh Thi's Baise-moi, and Alexandre Aja's Haute tension with this movement. But while Quandt intended the term as pejorative, many have produced critically acclaimed work. The  term "The New Extremism" can include as well the work of a different generation of European filmmakers such as Lars von Trier, Lukas Moodysson, and Fatih Akin.
There is a long list of painters and writers as a influence of these movement, beginning with the Marquis de Sade, and including Gustave Courbet's 1866 L'origine du monde, Comte de Lautréamont, Antonin Artaud, Georges Bataille, William S. Burroughs, Michel Houellebecq, and Marie Darrieussecq. He locates filmic predecessors in Luis Buñuel and Salvador Dalí, Roman Polanski, Jean-Luc Godard's Le weekend, Andrzej Zulawski's Possession, and Michael Haneke. Quandt also alludes to Arthur Rimbaud, Buñuel, Henri-Georges Clouzot, Georges Franju, Michelangelo Antonioni, Pier Paolo Pasolini, Guy Debord, Walerian Borowczyk, Godard, Psycho, Zulawski, Deliverance, Jean Eustache's La maman et la putain, and Maurice Pialat's A Nos Amours as models, but criticizes that the contemporary filmmakers so far lack the "power to shock an audience into consciousness".